Welcome To पूज्य- Senior Citizen Center
A special place where your seniors can feel excited and have fun!
Pujaya is a private, non residential senior citizen centre developed professionally by Doctor, C.A. and Mass communication to provide our seniors a unique environment that shares, cares, respects and supports them in their daily life. A friendly social environment that includes health education, mental stimulation, light physiotherapy exercise and some entertainment.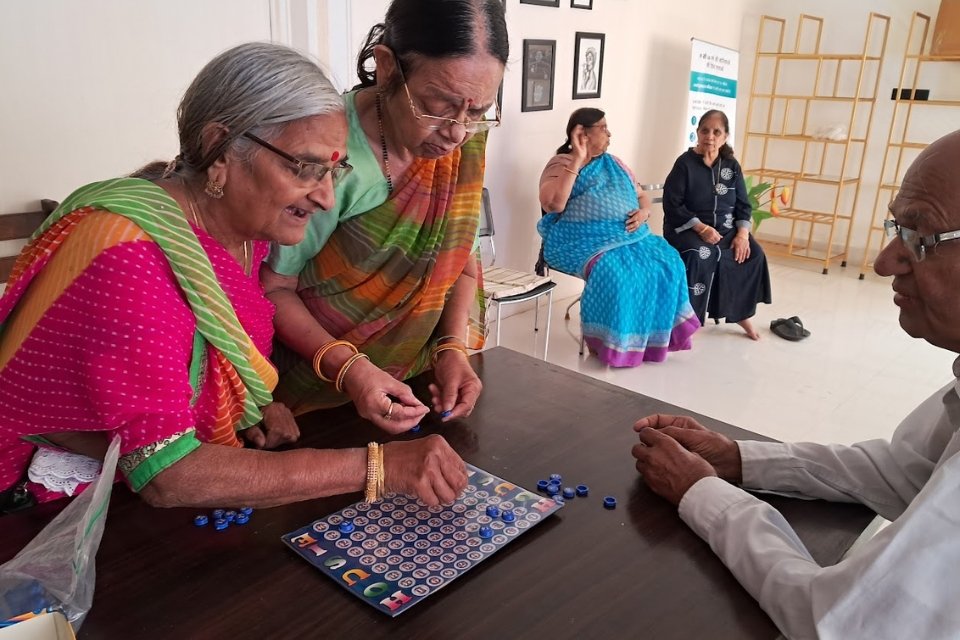 Objective
Pujya- has been envisaged to make it a community based centre to provide mental, social and motor skill to its member community of senior citizens besides ensuring their holistic well being. Headquarterd in Udaipur Pujya mission is to dispel lonliness and social isolation among the senior adults . Its a place created where the seniors feel excited and have fun. Its similar to a school where a child goes and develops friends and learns the new things to adapt to the changing times This is very important in the current situation as we age and also equally important for the family member to ensure that their seniors leads a happy life and not something which will restrict their movement and make them homebound. Now with the breakdown of joint family systems and with both partners working the senior adults are left at home alone which gives rise to depression and other mental illnesses . A place to go to similar to their office routine keeps our seniors active and energised .
At Pujya we aspire to give care solutions to seniors, their caregivers and families. We work to maintain their dignity and strive to give them excellent quality of life. We also strive to provide job opportunities to young adults who are full of empathy and would like to provide support to seniors by spending sometime with them either by taking them out for a walk or helping read with them and exchange
We have initially started with organising Camps to make a common platform and a place for seniors to come together and interact and bring positivity in their life. It will enable them to interact with youngsters. Young volunteers will bring with them their digital learning and share the usage of computers, smartphones, mobile banking with seniors. The seniors will share the anectodes of olden times and give blessings to the young